CREATING LIFE FROM A SPONGE: THE PRE-HISTORY OF SIMMONS HALL
by JEFF ROBERTS
APRIL 2, 2004

---
4. THE DEVELOPMENT PROCESS

Challenges with the development of Simmons Hall-- the building, that is-- didn't end with the architecural design. For instance, the cost overruns for the project led to some rather odd decision making on the part of the MIT administration. Everyone knows that the building doesn't have air conditioning. This was an issue that the Founders Group looked at carefully, from both a comfort point of view, and also in terms of environmental sustainability. In the end, the conversation became moot, because the air conditioning was cut back as part of the "value engineering" process, in which elements are trimmed from the program in order to bring the cost of the project down. In a similar vein, at one point the food preparation area (i.e. the kitchen) of the dining hall was cut out of the program. This would have meant that all the dining hall food would be trucked in from elsewhere-- some of you remember what that was like from fall term last year. Luckily, after some additional conversation among sensible people, the kitchen was re-added.

There was also a small matter involving a lawsuit filed by your neighbor. The owner of Cambridge Executive Enterprises, the company headquartered right next door on Vassar Street, is a man named John Donovan. I don't know too much about him, except that he is a former MIT professor who left the Institute on what I've been told are not-so-friendly terms and started a very lucrative business training executives in information techology. While no longer affiliated with MIT, he seems to use his location on the MIT campus to promote his business. Donovan has also established some kind of record for being involved in numerous lawsuits. If you read the Boston Globe, you may have seen a series of stories describing how he is currently engaged in lawsuits with many of his own children. I'm not making this up.

The granting of a special permit to construct Simmons Hall next to his own building allowed Donovan the recourse to file a lawsuit against it. This lawsuit was filed in February of 2000, on the last day in which appeals to the permit could be filed, and in the end this lawsuit delayed the construction of Simmons Hall by about eight months.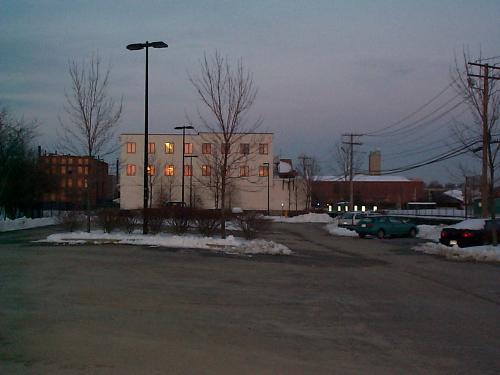 While construction should have started in February of 2000 [

above

]...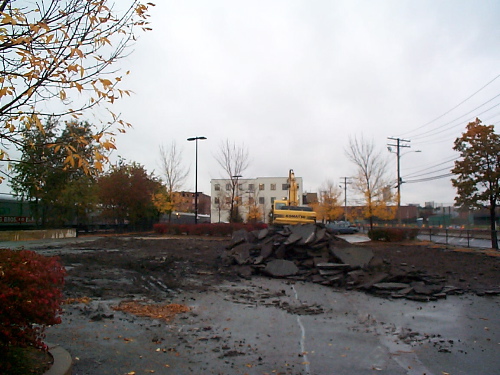 Site preparation work didn't start until October of 2000. This forced the MIT administration to push back the target opening date for Simmons Hall from August 2001 to August 2002, and the freshmen-on-campus decision was delayed along with it. Because I never got to speak with Donovan, it's still unclear to me whether he did this because he truly opposed the dorm's construction, or because of a personal vendetta with MIT, or just because he likes to file lawsuits as some strange form of recreation. Maybe it was for none of these reasons, or maybe it was a bit of all three. Nevertheless, it made a large group of students at MIT very happy, and made a small group very sad. Some members of fraternities in particular saw this one-year delay as a kind of victory. I heard stories, which may very well not be true, that some wanted to write Donovan personal letters of thanks. As for us, the youngest student members of the Founders Group, we had to face the fact we would not be able to carry on our work into the early days of the actual Simmons Hall community, and the interest we had generated among many members of the class of 2002 in moving into the dorm would be largely meaningless. The building project was delayed, and our progress in founding the community had stalled with it.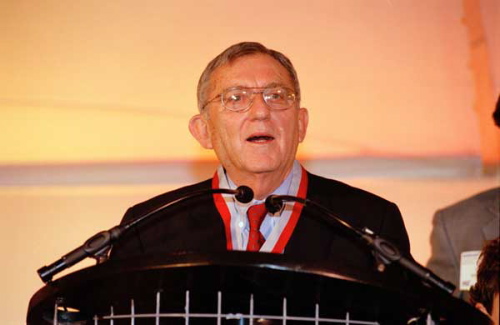 Image credit: MIT "Evolving Campus" website


But while our project had its enemies, it also had its friends, and we certainly needed them. I remember first meeting with Dick Simmons in October 1999. It was a very hush-hush event, as meetings with wealthy potential donors often go. I couldn't tell anyone about it, and prior to the meeting, they wouldn't even tell me who I was meeting with. We met in one of the fanciest conference rooms at MIT, where Bill Mitchell and Tim Bade gave a presentation about the building design and the "new MIT campus." Afterwards, Anne, Tina, and I were given a couple minutes to talk about the Founders Group work, and how we were trying to build the foundation for a healthy, nurturing, and stimulating community. His response was interesting, and a little surprising. Dick is one of those great MIT types-- a tough engineer on the outside, but with a real soft spot for community and family. When he responded with excitement and more than a little sensitivity to our words about developing a caring, nurturing community-- after saying very little about the design of the building itself-- I knew that MIT had found the perfect patron for this project. He agreed not too long after this meeting to make a $20 million contribution to the construction of the dorm, and in December 2000, the building was officially named "Simmons Hall" at its groundbreaking ceremony.

When Simmons Hall opened, it was actually dedicated to Dorothy Simmons, Dick's wife, who died while the building was under construction. I have to take a moment to express gratitude to Dick and his whole family, not just for their gift, but because the caring that he showed for family has always served as inspiration for me and the work I was trying to do-- creating a family of sorts here within the dorm.


---
---
copyright Jeffrey C. Roberts, 2004